Challenges of Remote Working During the Covid-19 Lockdown: A Case Study of Bangladeshi Working Mothers in Mid-Managerial Positions
Keywords:
remote work, working mothers, social distancing, lockdown, pandemic
Abstract
Despite an increase in female labor force participation rate from 26% to 36% between 2003 and 2016, working women in Bangladesh continue to face gender specific challenges in a patriarchal society. Consequently, the immediate global shift to remote working as a preventive measure during the Covid-19 pandemic, presented some unique challenges for working women and especially mothers. Thus, through the analysis of in-depth interviews, this study uses the case study approach to identify and explore the specific challenges faced by urban working mothers in mid-managerial positions across various industries in Bangladesh. The findings suggest that apart from pre-existing notions about gender roles, several other contingency factors pertaining to the lockdown significantly hindered the ability of working mothers to work from home when compared to their male counterparts. Implications of the feasibility of remote working for mothers in the event of similar unprecedented crisis situations in the future are also discussed.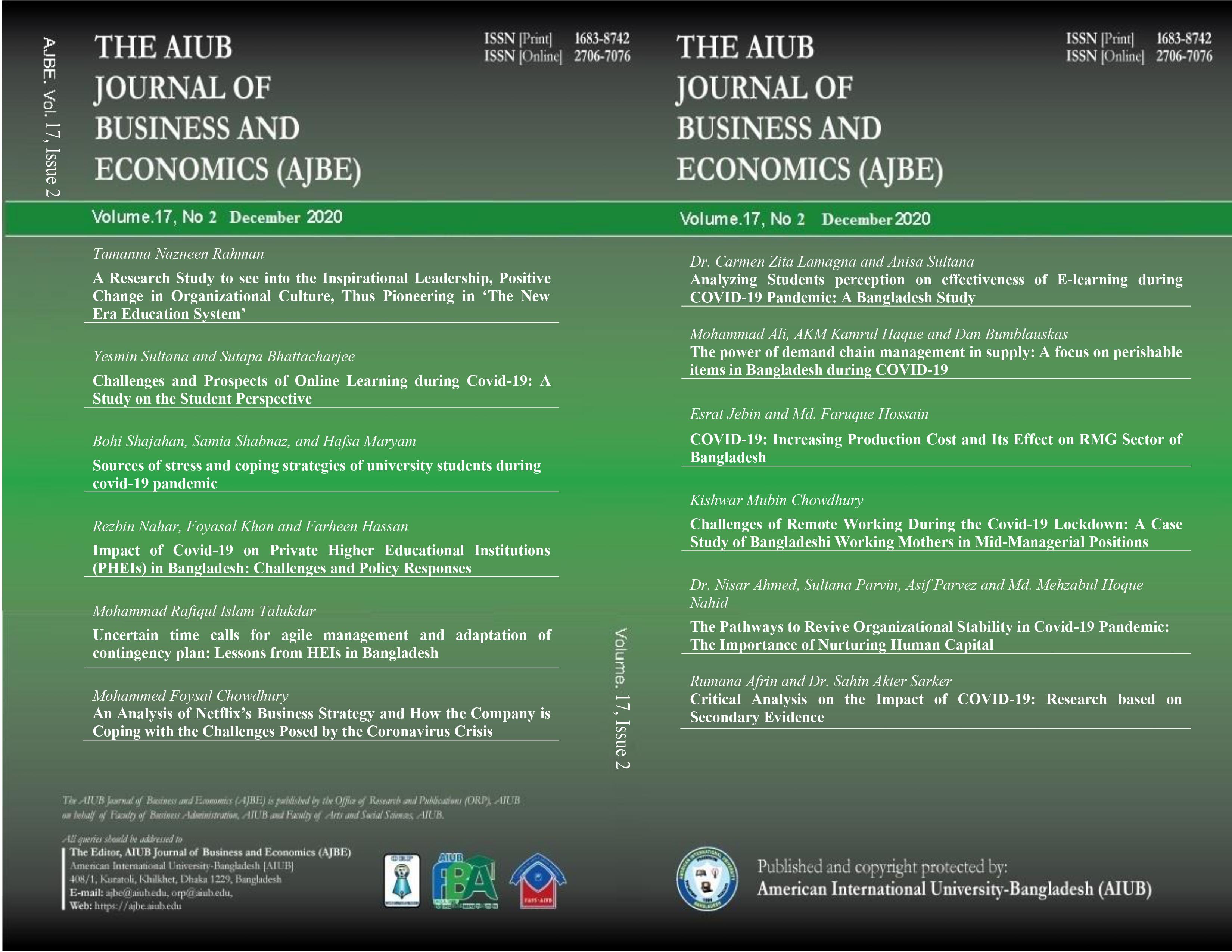 Downloads