An Analysis of Netflix's Business Strategy and How the Company is Coping with the Challenges Posed by the Coronavirus Crisis
Keywords:
Netflix, Streaming service, SVOD, OTT, Corona Crisis
Abstract
Netflix, the pioneer of streaming service, is noted for its game-changing strategies that has not only set the foundation of Over-the-Top (OTT) services but also introduced the major trends of the sector. Proactive and adaptive business strategies have helped the company to retain the leading position since its inception. Presently, the Subscription Video-on-Demand (SVOD) business is also facing unprecedented challenges due to outbreak of Covid-19 but interestingly Netflix has been cruising very comfortably so far against all the odds. This write-up takes a deeper look at the innovative strategies that have helped the company to make a stronghold in streaming sector and then examines the current strategies the company has adopted to adapt with the threats created by the Corona crisis with an aim to better comprehend company's current market standing as well as its future course of action.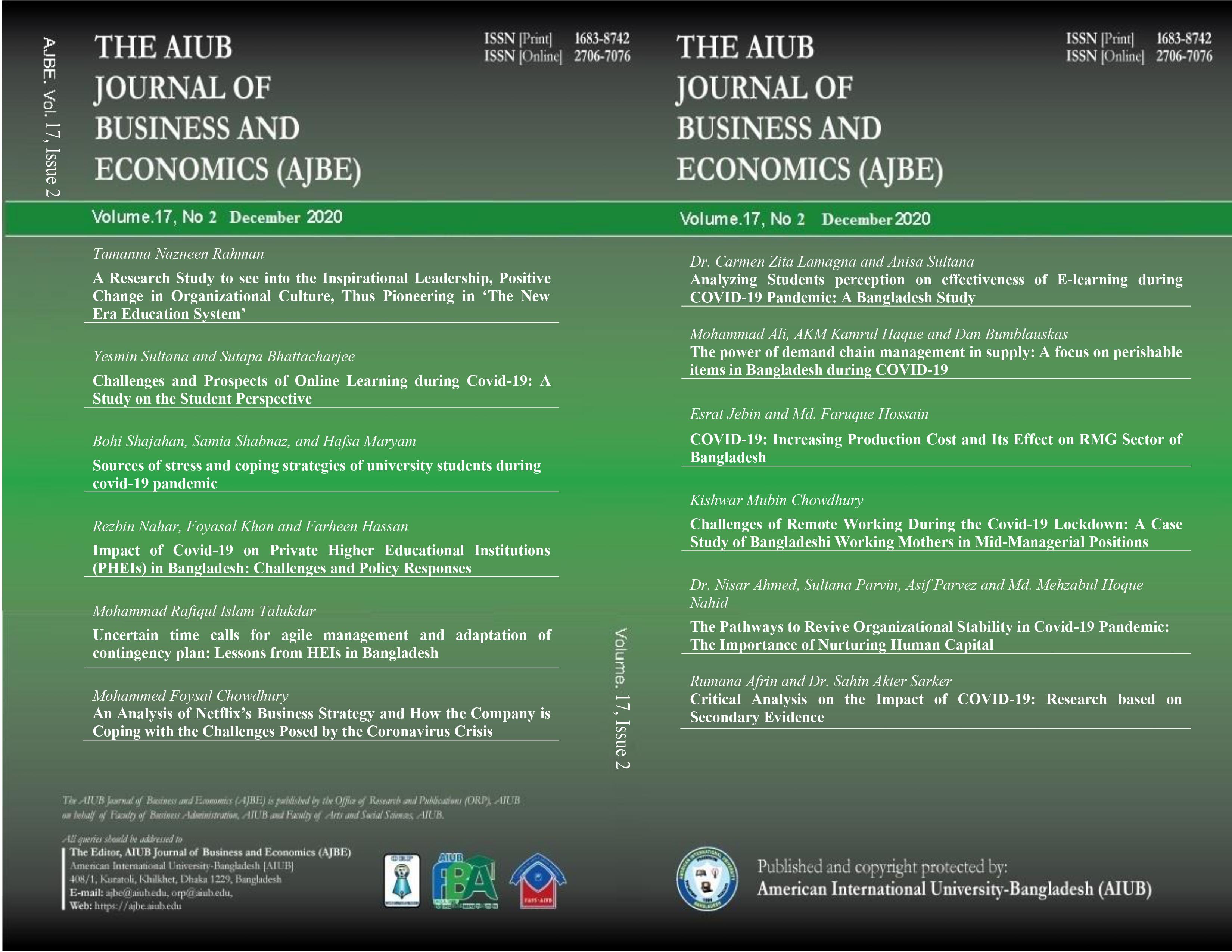 Downloads
How to Cite
Chowdhury, M. F. (2020). An Analysis of Netflix's Business Strategy and How the Company is Coping with the Challenges Posed by the Coronavirus Crisis. AIUB Journal of Business and Economics, 17(2), 239–257. Retrieved from https://ajbe.aiub.edu/index.php/ajbe/article/view/29