Critical Analysis on the Impact of COVID-19: Research based on Secondary Evidence
Keywords:
Ambient air quality, COVID-19, Digital Technologies (DTs), GHG emissions, Productivity growth, SMEs, Waste generation and handling
Abstract
The effects of the pandemic COVID-19 will vary from country to country. Poverty and inequality will most likely increase on a global scale, achieving SDGs much more urgent (UNDP, 2020). This paper is aimed to explore the consequence of COVID-19 research. Through the analysis of the evidence, trends, and impact of infectious coronavirus disease have been tried to pinpoint. To do this, several published information has been assessed. The investigation signifies the effect (both decisive and adverse) of COVID-19 on a different sector of the economy across the globe. The analysis has thus investigated the feasible assimilation of sophisticated digital technologies (DTs) to aid business survival during extreme disruptions due to the said crisis. The review surmises with the global challenges addressing feasible measures concerning COVID-19.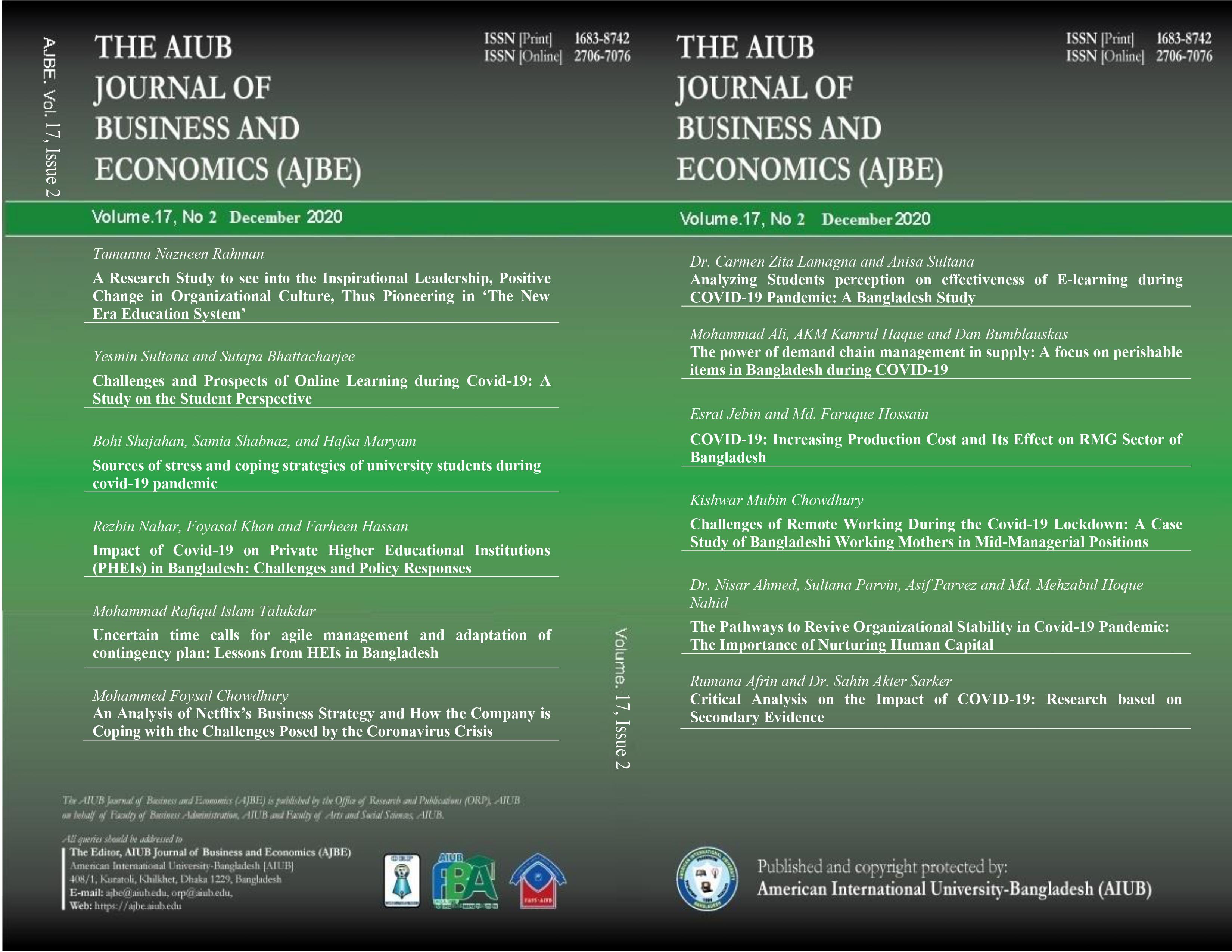 Downloads
How to Cite
Afrin, R., & Sarker, D. S. A. (2020). Critical Analysis on the Impact of COVID-19: Research based on Secondary Evidence. AIUB Journal of Business and Economics, 17(2), 105–128. Retrieved from https://ajbe.aiub.edu/index.php/ajbe/article/view/12