Perceptions towards Jamdani Saree: A Study on the Young Female Consumers of Dhaka City
Keywords:
Jamdani, saree (alternative spelling sari), perception, consumer behavior
Abstract
Jamdani saree is a unique female clothing item in Bangladesh. The traditional weaving technique of Jamdani was declared a UNESCO Intangible Cultural Heritage of Humanity in 2013. And in 2016, Bangladesh received Geographical Identification (GI) status as the origin of the Jamdani saree. Interestingly, the consumer's perception and practice involving this Jamdani are changing. This study used focus groups and survey to explore and verify perceptions of young female consumers towards Jamdani saree. It found that young females prefer to wear Jamdani sarees and view them as fashionable and comfortable dresses. They think it is moderately priced, but they wear it only occasionally. These young females are more willing to buy Jamdani from shopping malls rather than from traditional saree outlets or stores. The study opens a new direction to the researchers and marketing practitioners in the Jamdani sub-sector of the handloom industry of Bangladesh. The findings may help improve the manufacturing and marketing practices of Jamdani and increase the consumer base.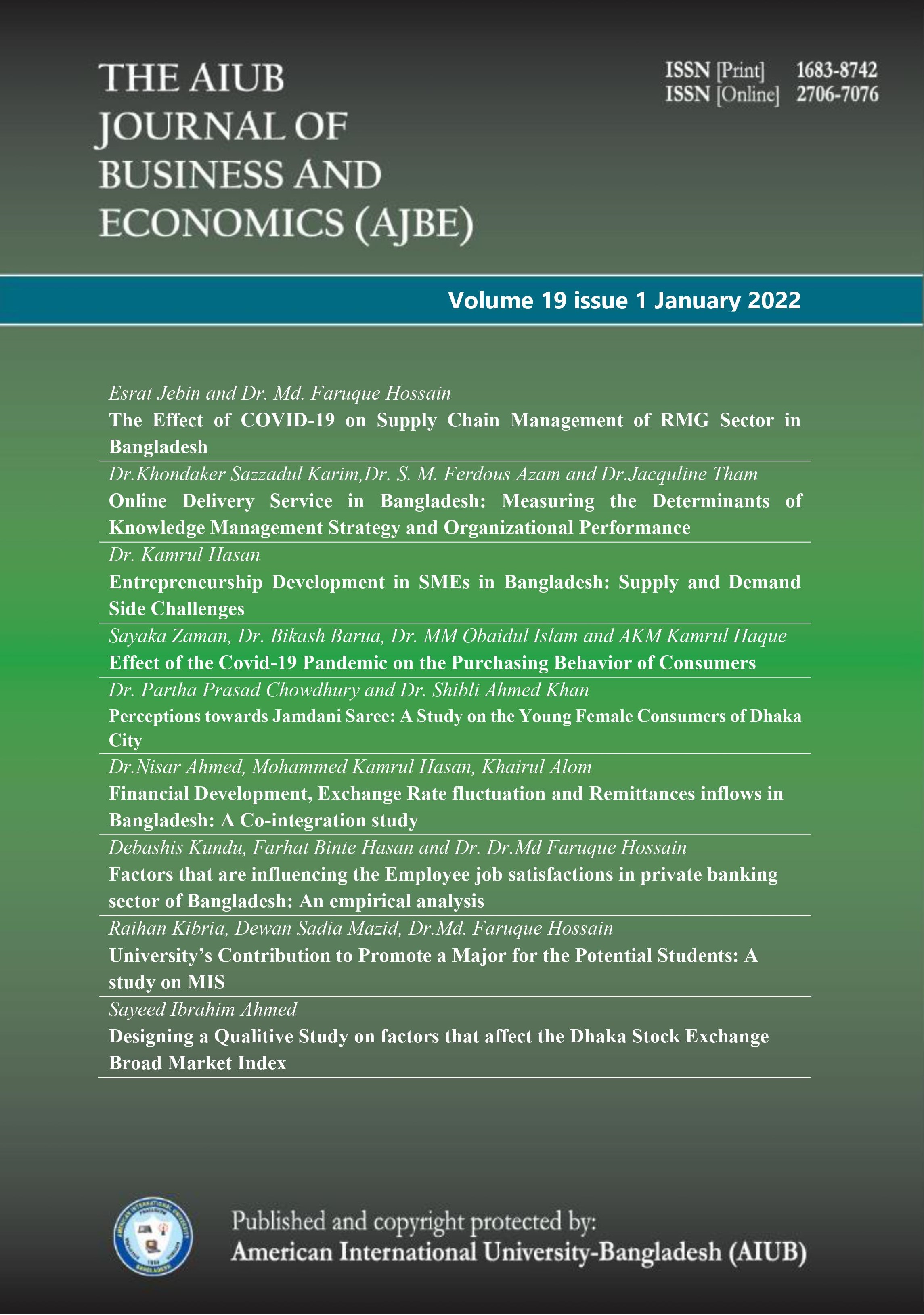 Downloads
How to Cite
Chowdhury, P. P., & Khan, S. A. (2022). Perceptions towards Jamdani Saree: A Study on the Young Female Consumers of Dhaka City. AIUB Journal of Business and Economics, 19(1), 97–120. Retrieved from https://ajbe.aiub.edu/index.php/ajbe/article/view/107