Protection of Intellectual Property Rights in View of International Treaties: Bangladesh Perspective
Keywords:
Intellectual Property Right, International treaties, National legislation, Developing country
Abstract
With the advancement of science, technology, global business and economy, intellectual property rights (IPRs) are signifying their prominence in the whole world including developing countries. A comparative study of IPRs in international treaties and in national legislation of a developing country is nothing but a re-examination of the myth that developing countries are reluctant in protecting intellectual property (IP) in their domestic domain. This article therefore traces the basis and safeguards of IPRs at international level and explores the reflection of the same in national legislation of Bangladesh, a developing country. It positively concludes that triumphing over past paradoxes and deficiencies and also prevalent obstacles, Bangladesh is approaching towards an effective legal regime for better and efficient IPRs' protection like other progressive developing countries.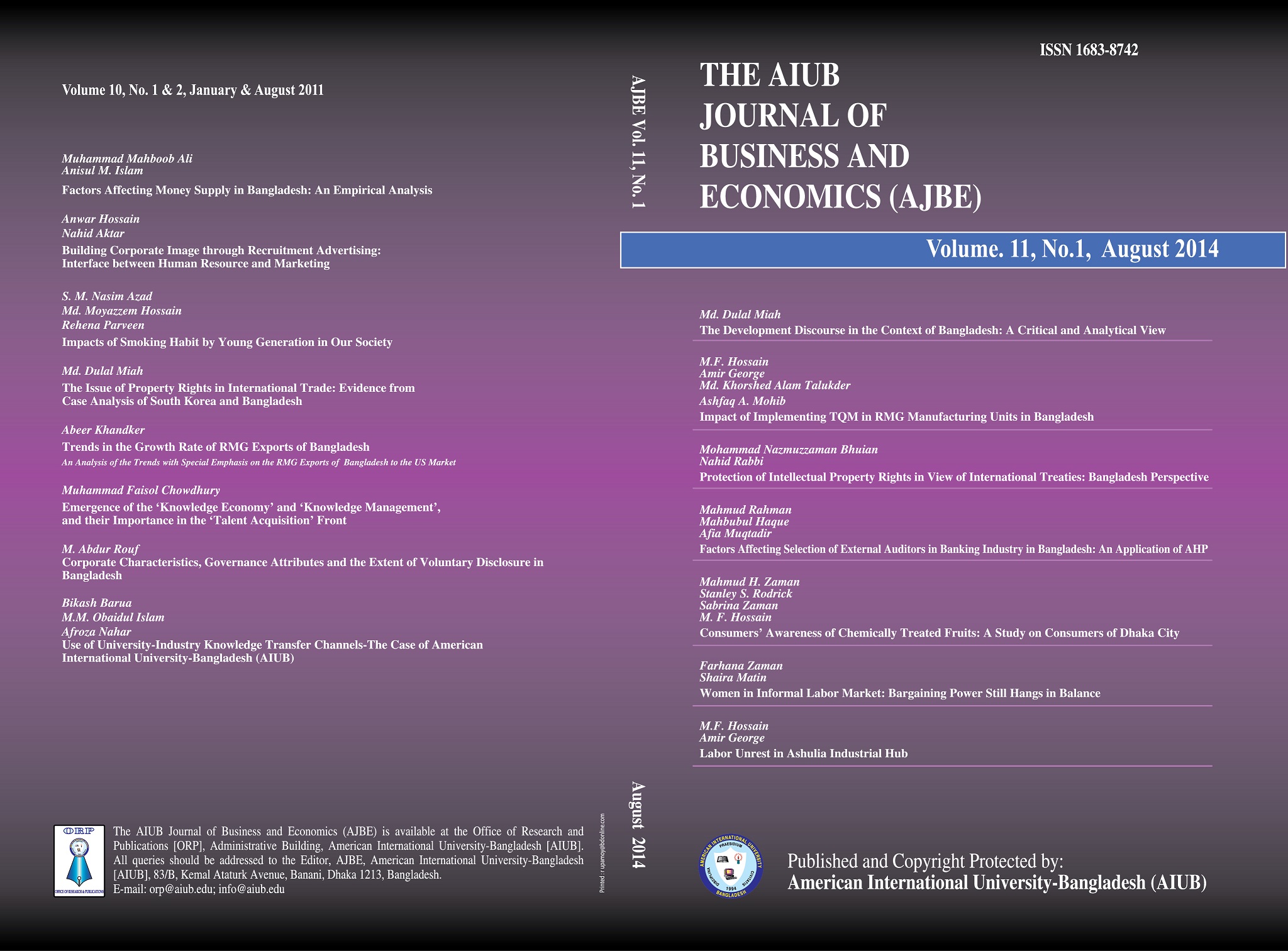 Downloads