SIGNIFICANCE OF WEB 2.0 PLATFORMS IN SHAPING URBAN CONSUMERS TRAVEL CHOICE IN BANGLADESH
Abstract
Urban people in Bangladesh are being influenced through Web 2.0 platforms and this influence is leading them to take travel choice. Researchers witnessed Web 2 platforms are time convenient and cost-effective compared to the traditional travel agency (as people search, negotiate, look at the reviews, get the ratings, advise other people, share tour experiences, and take decisions to travel the specific place). This paper is thus aimed to find out whether the significance of Web 2.0 platforms in making travel decision is more effective than a traditional travel agency to the urban young consumers of Bangladesh with special reference to Dhaka city. To do this several published information has been assessed. To examine the opinions of the respondents a survey was commenced. Around 250 responses were used to gather reliable data by convenience sampling technique. Basic descriptive tools and factor analysis has been performed to analyze responses using SPSS 20.0. The investigation outcomes suggested performance credibility of traditional travel agency is abnormally poor. Possible incorporation of advanced technologies to aid business survival has thus investigated by the analysis. The analysis surmises with the challenges addressing feasible measures concerning Web 2.0 platforms.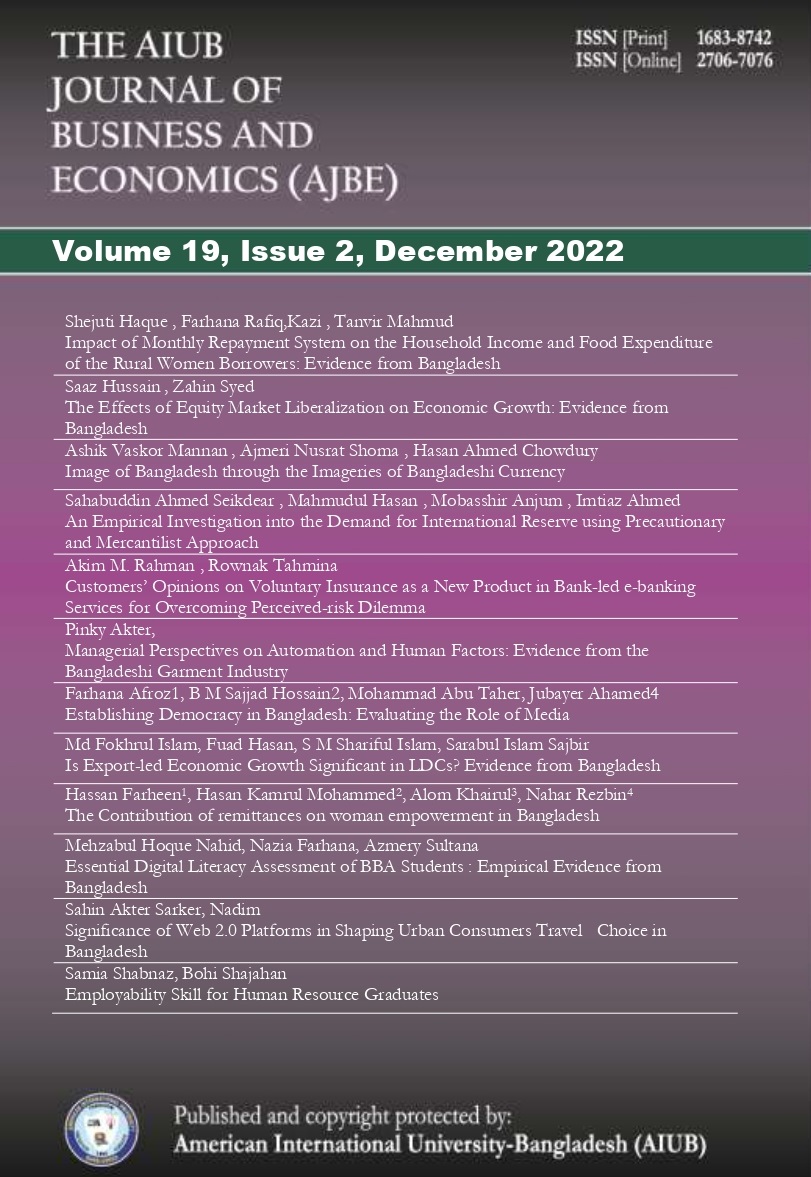 Downloads
How to Cite
Sarker, S., & Nadim. (2022). SIGNIFICANCE OF WEB 2.0 PLATFORMS IN SHAPING URBAN CONSUMERS TRAVEL CHOICE IN BANGLADESH . AIUB Journal of Business and Economics, 19(2), 134–145. Retrieved from https://ajbe.aiub.edu/index.php/ajbe/article/view/123
License
Copyright (c) 2023 AIUB Journal of Business and Economics
This work is licensed under a Creative Commons Attribution-NonCommercial 4.0 International License.