Entrepreneurship Development in SMEs in Bangladesh: Supply and Demand Side Challenges
Keywords:
Entrepreneurship Development, SMEs, Demand and Supply side Challenges, Factor Analysis
Abstract
SME plays a vital role in economic development of a developing country like Bangladesh. SMEs contribution to the GDP is on an average 8 percent and growth rate of SMEs in Bangladesh is more than 7 percent per year. In achieving the Sustainable Development Goal (SDG) in Bangladesh entrepreneurship development in SMEs is a sin qua non. The current study has been focused on the supply and demand side challenges faced by the SMEs in Bangladesh. The study found the major challenges faced by supply side are improper audited financial statements, insufficient collateral, unsatisfactory quality of information, centralized loan approval system, government intervention and the like. On the other hand, from demand side viewpoint the study found several challenges like, high interest rate, bureaucratic loan procedure, high collateral requirement and too much information requirement in approving a loan.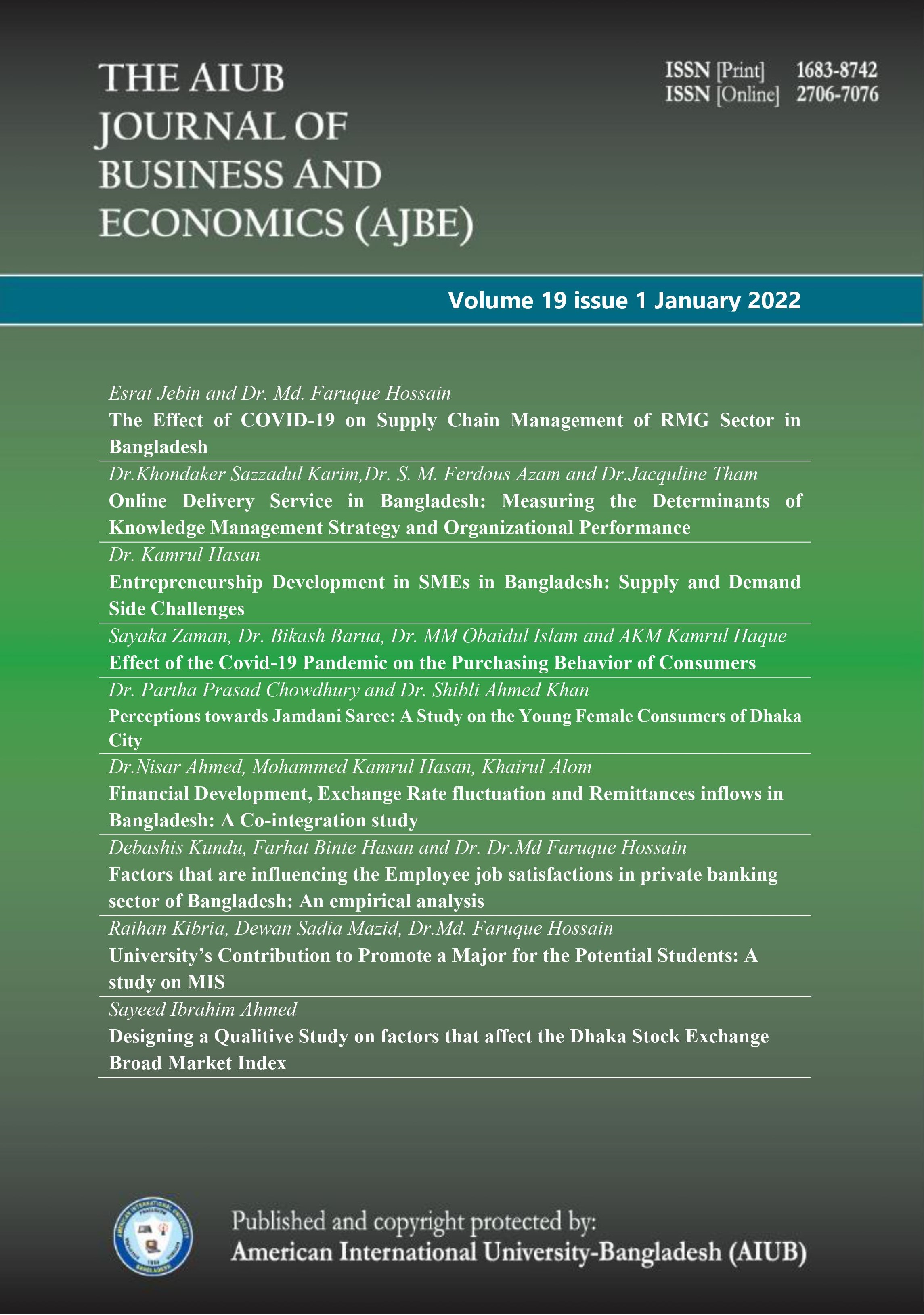 Downloads
How to Cite
Hasan, K. (2022). Entrepreneurship Development in SMEs in Bangladesh: Supply and Demand Side Challenges. AIUB Journal of Business and Economics, 19(1), 51–70. Retrieved from https://ajbe.aiub.edu/index.php/ajbe/article/view/105